Barbados Motoring Federation releases 2022 calendar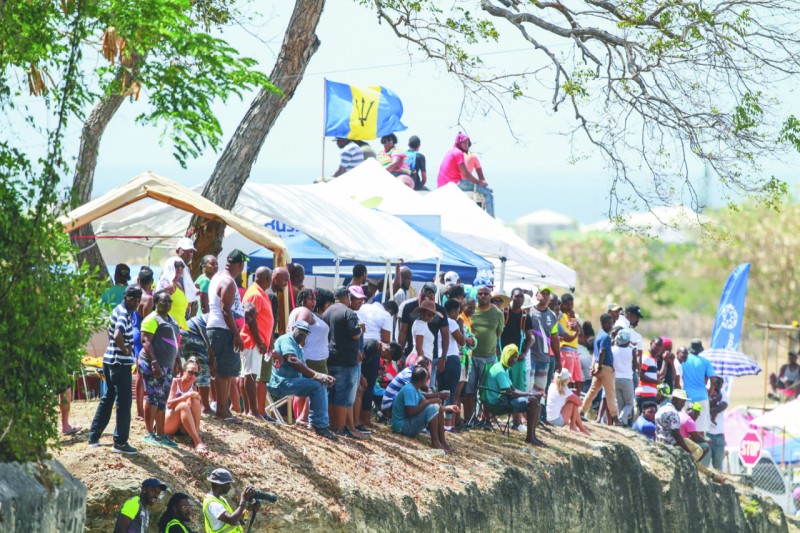 Nearly 50 events planned by the Barbados Motoring Federation's (BMF) sporting Member Clubs are listed on the provisional 2022 calendar published today (January 8). In the last two seasons the number of events run under BMF permits has been reduced by 50 per cent or more with cancellations caused by the coronavirus pandemic, so the motor sport community is hoping that the effects of Covid-19 will start to abate.
Following a virtual meeting of the clubs on Wednesday (January 5), BMF Vice-President David Williams said: "While we are conscious that the island is currently suffering a further spike in Covid infection and isolation figures, publishing our provisional calendar now will give island competitors the notice they need start preparing . . . and give them something positive to focus on."
While some clubs managed to run near-complete championships behind closed doors at Bushy Park in St Philip and the Vaucluse Raceway in St Thomas during 2021, others were unable to do so, notably in circuit racing, drag racing, karting and off-road navigational events. As a result, competitors islandwide are eager to return to competition, some having been out of action for more than a year.
Williams added: "Just like the organisers of other sports, who have also started to announce their plans, the BMF has been in regular talks over many months with the Covid-19 Monitoring Unit. With their guidance and help, a number of events ran successfully last year, although less than half of a typical calendar before the pandemic, but the final area to work on is allowing spectators to return to events. How we can achieve that within the framework of protocols and how to control that access safely is where we will be concentrating our efforts over the coming weeks."
The programme of planned events to be run under permits issued by the BMF stretches from mid-February to early December, including a number of regional and international events, attracting overseas visitors to the island. The domestic calendar lists a broad cross-section of motor sport disciplines, from grass-roots autocross and karting events, through circuit racing and drag racing to off-road 4x4 navigational safaris, rallycross, rallysprints and special stage rallies. They are organised by the BMF's seven sporting Member Clubs: the Barbados Association of Dragsters & Drifters (BADD); Barbados Auto Racing League (BARL); Barbados Karting Association (BKA); Barbados Rally Club (BRC); Bushy Park Motor Sports Inc (BPMSI); the Motoring Club Barbados Inc (MCBI); the Vaucluse Raceway Motorsports Club (VRMSC).
Editor's note: affiliated to the Federation Internationale de l'Automobile (FIA), which rules the sport worldwide, the Barbados Motoring Federation (BMF) is the island's governing body for motor sport; it also represents the interests of its Member Clubs in discussions with Government departments which facilitate the sport in the island, in particular the Ministry of Transport, Works & Maintenance, which permits road closures for an agreed number of events each year. Away from motor sport, the BMF affiliate which answers the FIA Mobility remit is the Barbados Automobile Association (BAA), which is an executive committee member of the Government's Barbados Road Safety Council. For media information only. No regulatory value.